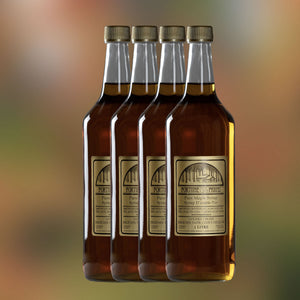 Please choose this option if you plan to purchase 4 litres or more in glass bottles.
The price here is by the litre. If you choose 10 litres, it will be $20 per litre x 10 = $200.00.
Pure maple syrup from Fortune Farms available in four grades, depending on seasonal availability.

The glass bottles are imported. After opening the syrup should be kept refrigerated. Storing the syrup in a freezer will help retain its fresh flavour for a longer period.   It can be safely frozen in either the glass bottle or jug.
Please be aware of our pricing scale and make sure you choose the correct option(s) when building your order. We will review and make sure you are charged correctly when we confirm your order post-checkout.

Golden – delicate taste
Amber – rich taste
Dark – robust taste
Very Dark – strong taste